The Umngot River forms the boundary between Meghalaya's East Khasi Hills and West Jaintia Hills districts. On the western side of the river, the Khasi language is spoken, though in the west this changes to Jaintia (with the exception of Shnongpdeng and Darrang villages, which still speak forms of Khasi.) In the south, the river leaves India at the border town of Dawki.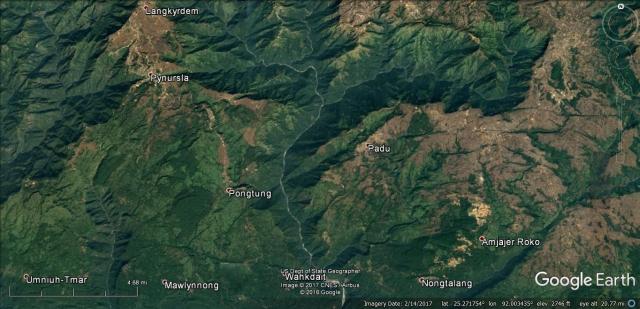 Botanical Architecture is found on both sides of the river, with noteworthy concentrations near Kudeng Rim and Padu villages. Many other examples of living root bridge are known to exist in the canyons north of Padu, and around the Jaintia town of Nongtalang.
The listings given below are organized alphabetically by village name.
LIVING ROOT BRIDGES OF THE UMNGOT RIVER BASIN: