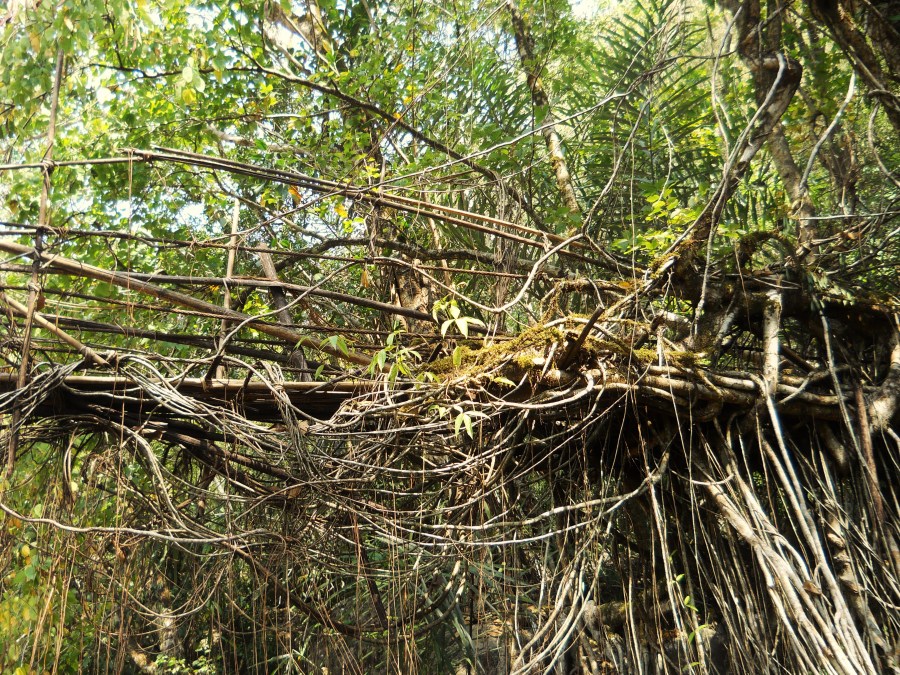 | | |
| --- | --- |
| RIVER/STREAM: | WAH NONGPRIANG |
| GPS: | N25.28200 E91.74651 |
| ALTITUDE: | 557 m |
| NOTES: | An approximately 35 m root bridge existed at this location sometime in the recent past. Significant physical remnants of the root bridge are still in evidence on the eastern bank of the Nongpriang river. Directly opposite the remnants is another large, old, ficus elastica tree. A steel wire bridge has been built directly from the remnants to the other tree. Roots have been trained all of the way across the steel wires, which could someday serve as the beginnings of a new root bridge. The replacement bridge was not in good condition the two times I visited. The Nongpriang river is badly polluted with mining runoff. |
NOTE: PLEASE GO TO ANALYTICS AND ANALYSIS (APRIL 2017 DRAFT) FOR METHODOLOGIES. LR PROJECT DESIGNATION DOES NOT REFLECT LOCAL NAME.